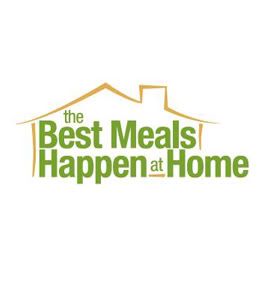 I love that I have a Publix store just a few blocks from my home. It's always a pleasant experience when I go in to shop. I've always found the store clean and the employees pleasant.
I look forward to receiving their weekly sales flyer so I can plan my meals. They always have great sales and I love there Buy 1 get 1 free's.
Each week Publix offers simple meals, which are featured at the Apron Meals Center. The Apron Meals Center has simple recipe cards. Each free recipe card features a picture of the finished meal, a shopping list, and step-by-step cooking instructions and many more tips and suggestions. Another wonderful feature is all the cards fit in and Apron binder so that you can keep the recipes together.
Now at select times during the week a meals expert is there, preparing the featured recipes, answering any questions and best of all sharing samples. If you like what you taste, all the ingredients and tools you need to make the meal are organized right there, in one convenient spot. It makes shopping and meal planning so easy!
So stop by Publix during their "Best Meals Happen at Home" event to find great savings on some of your favorite products. Be sure to visit BestMealsatHome.com to find fantastic recipes, which can be cooked in 30 minutes or less, and your family is sure to love.
Take advantage of great savings on some of your favorite participating brands during the "Best Meals Happen at Home" event at Publix from January 26th through February 1st
As of Jan 26th look for in-store for coupons that will be valid through February 15th
Visit BestMealsatHome.com to sign up and receive emails with weekly recipes and coupon offers that will help you save up to $200 this year.
To kick-off the great savings and enjoy valuable time around the dinner table with your family, Publix invites you to try one of the delicious recipes that you can find at BestMealsatHome.com, which uses Cheerios® to make Crunchy Chicken Nuggets: Prep time: 15 Min Cook time: 25 Min Makes: 4 servings Ingredients:
2 cups Cheerios® cereal
1/2 teaspoon salt
1/4 teaspoon pepper
1/4 cup milk
2 tablespoons honey
1 tablespoon mustard
1 lb boneless, skinless chicken breasts or thighs, cut into 1-inch pieces
2 tablespoons butter or margarine, melted
Directions:
Heat oven to 400°F. Spray with cooking spray or lightly grease 13x9-inch pan.
Finely crush cereal. Stir together cereal, salt and pepper; set aside. In medium bowl, stir together milk, honey and mustard until blended. Dip chicken into milk mixture; coat with cereal mixture. Place chicken in pan; drizzle with melted butter.
Bake 20 to 25 minutes or until crust is golden and chicken is no longer pink in center.
My Blog Spark and General Mills would like to give away a $25 Publix Gift Card to one lucky Cotton Pickin Cute reader, so that you can purchase a few great meals for your family!
Giveaway ends Feb 1, 12:01 am EST
And I've made it easy for you to enter with the simple Rafflecopter giveaway form below.
a Rafflecopter giveaway