Oh' my goodness! What a difference prayers can make.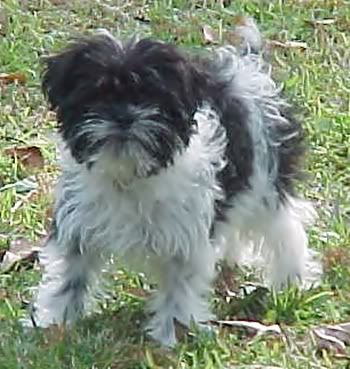 I know that God and his angels are hearing your prayers. Though we didn't find Mattie, we did get some hopeful news.
**I got confused yesterday. I said we had Mattie since she was 6 months old. That was wrong. We've had her since she was 8 weeks old. Our other dog Tess, who's passed and lived to be 17 was the one we'd had since she was 6 months old.
Okay now that we've got that straight - back to the story.
Two teen girls called and said they had seen her (pretty sure) in the neighborhood and we told them we were on our way. They were going door to door with one of the posters when we got over there. Then another woman stopped Neil and said she was sure she saw her behind a laundry mat. She could tell she was an indoor dog even though she was so dirty. Mattie was up by a busy street but didn't go near it and was acting very timid.
I really had lost hope and even though I'm disappointed that we didn't bring her home and that she's not safe inside somewhere, it makes me think that at least no one picked her up and planned on keeping her. We plan on heading back over there tomorrow and hopefully I'll have good news to share with you.
Just when you think all hope is lost, you find out it's not.
That one call today was like a message from God saying "The many prayers shared have been heard. Do not be of little faith".
I wish I could give each one of you a hug in person.
BIG HUGS......Tracy♥