Welcome back! It's day "2" of our Celebrate Summer Week of Giveaways. If this is your first time stopping by you can click HERE to see what the fun is all about, because we've got a whole lot in store.
I love Zoo Cable Ties! Growing up with an electrician for a father we had zip ties all over the place but they were nothing like this. I used them for all kinds of things as a kid and I've often thought I could use some zip ties to wrangle my electronic cords. But who would have ever guessed someone would have turned them into something so cute.
Leave it to Mohzy to take something practical and make it adorable.
Welcome to the Zoo! Half a dozen animals have escaped and made their way onto these cute cable ties. Add some life into your wire jungle!
What a bunch of cuties these critters are!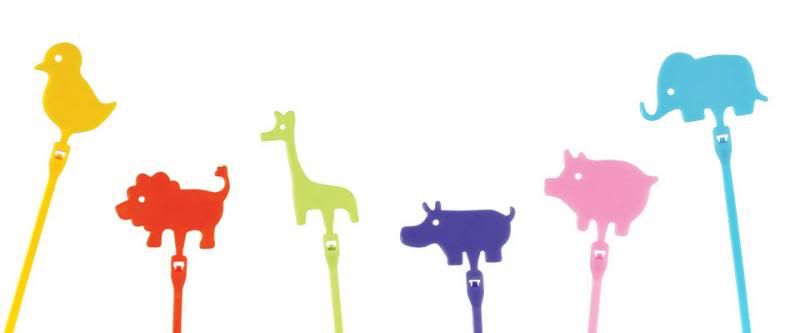 You can tie one on! Yeah, I think that's funny too. I think they'd make great wine glass markers. You can tie them around the glass stem.
Each package of contains 30 assorted animals (5 of each animal!).
Animals on parade!
There are so many things these animals can do. I've even used some for cup cake toppers. Ki'a used one for a ring. Wouldn't they be cute inserted into a new mother's flower arrangement. I'm just head over heels crazy about these guys.
If you want the cutest desk in the office, then you want Zoo Cable Ties!! You could punch a hole in your store savings cards and use the tie like a key ring to keep them all together. The uses for Zoo Cable Ties are endless!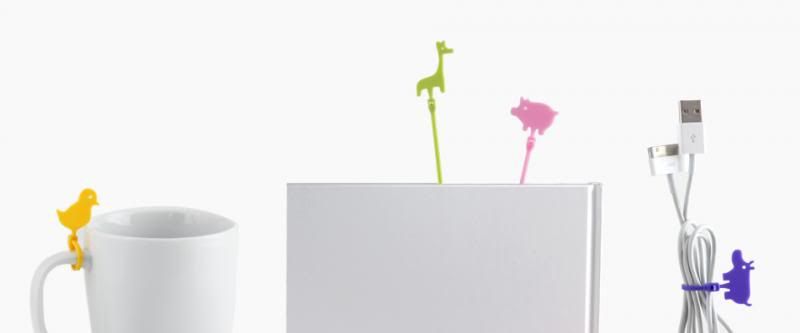 To learn more about Zoo Cable Ties click here.
You can win a set of your own just by entering my giveaway. It's easy just follow the steps on the Rafflecopter form below:
a Rafflecopter giveaway
Remember to come back tomorrow and each day this week for a new giveaway. New giveaways will start at
12 noon EST
each day.
To see more about Celebrate Summer Giveaways click HERE.
See y'all back here at
Noon
...
Disclosure: All opinions are my own. Items for review and/or giveaway were provided by sponsor or representing PR agency at no cost.