This year Dial is celebrating it's 65th anniversary and they want to commemorate it with the people who have made them such a success - YOU!! To commemorate the Dial brand's 65th anniversary...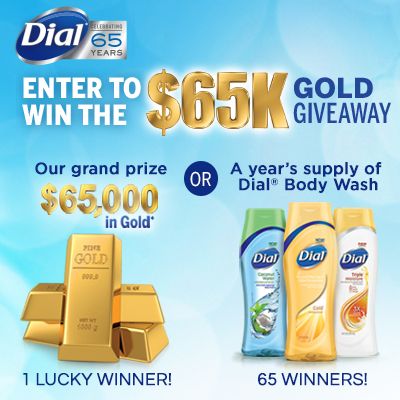 Dial is giving away $65,000 in gold to one lucky winner!

Plus, 65 daily winners will receive a year's supply of Dial Body Wash!
What would you do with $65K in Gold? I can think of a lot of things. I would like to win a year's supply of Dial Body wash too. That would be a nice bit of saving in my pocket!
Enter
HERE
for your chance to be a winner in the $65K Gold sweepstakes.