This is a Sponsored post written by me on behalf of Scotts Turf Builder for SocialSpark. All opinions are 100% mine.
In Florida we do things a little different. Nine times out of ten you will find us outside working on those tropical lawns, while the rest of the country is sipping hot chocolate and watching it snow. Not much time away from yard work here. This past week we got a taste of what the frozen North was like, but it didn't last long and we'll be back up to 78 this weekend. I can already here it calling....FEED ME, FEED ME.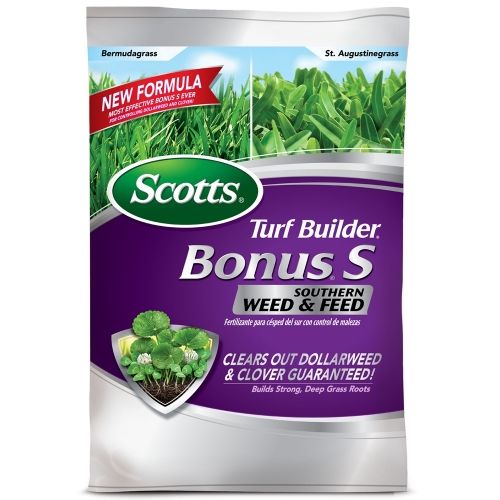 Lawn care isn't easy work when the days reach 98 degrees, so we do what we can now to make it
easier and prettier later. That's why we've used Scotts Turf Builder Bonus S for years. Now the new formula Bonus S guarantees to clear out dollar weed and clover while it feeds your lawn. The new Bonus S also controls 82% more weed types and can be used on major Southern grasses.
If you live in the Jacksonville and Ft. Myers area, Scotts most effective Weed and Feed ever will be available soon. You know what that means, it's almost time to get the ole' uniform back out. That would be the regimented shorts, tank top and flip-flops for those who aren't in the know. We know it's official when we get the spreader out to begin fertilizing. I'll be back in just a few short weeks to share more with you about Scotts Bonus S, and some first hand before and after photos of our lawn. So be sure and tune in for the rest of the story.
Scotts Turf Builder
Hugs Y'all...