What do Christmas and a dirty nasty tole tray have in common?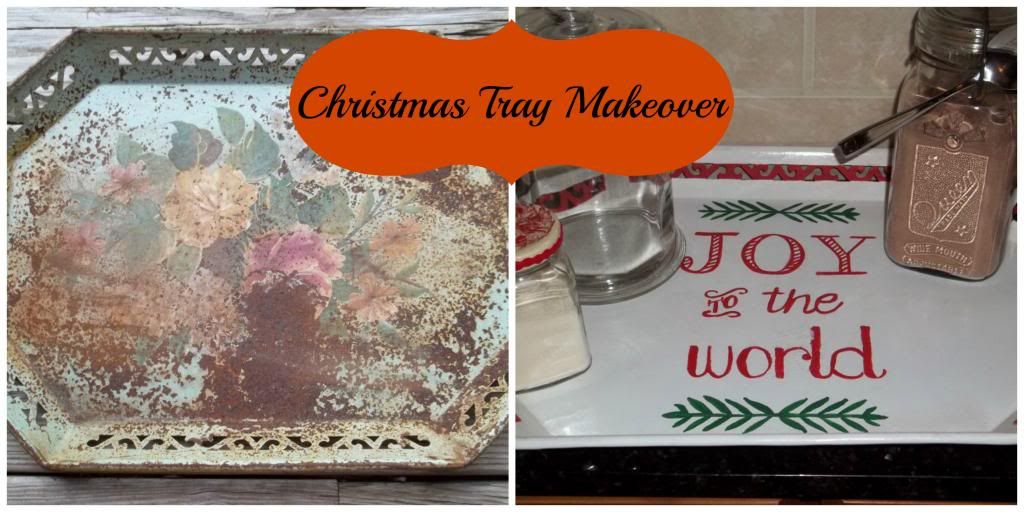 Not a thing, that's why it's painted up for the holidays. This is what my tole tray started out looking like.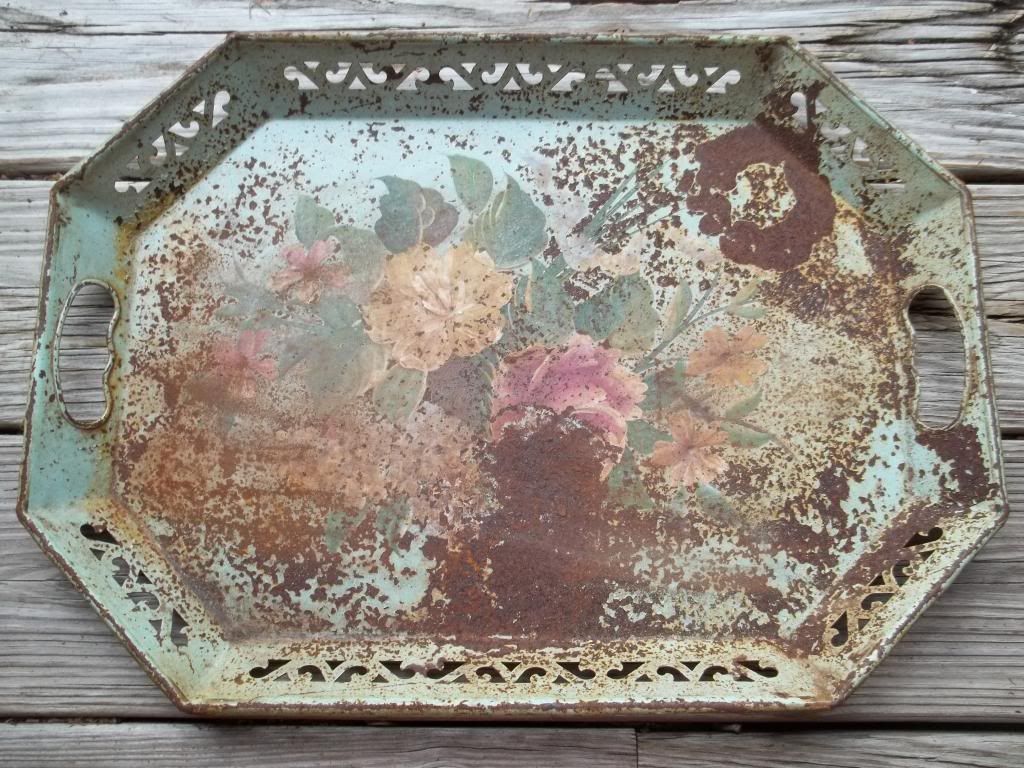 I just couldn't throw her away. I knew there had to be something I could do with the old metal tole tray. For years I just kept pushing them aside (I have some round ones too) until the right project came along.
She had to have been so pretty in her day. Finally I came up with a use for her. Now time to dress her for the party, so to speak.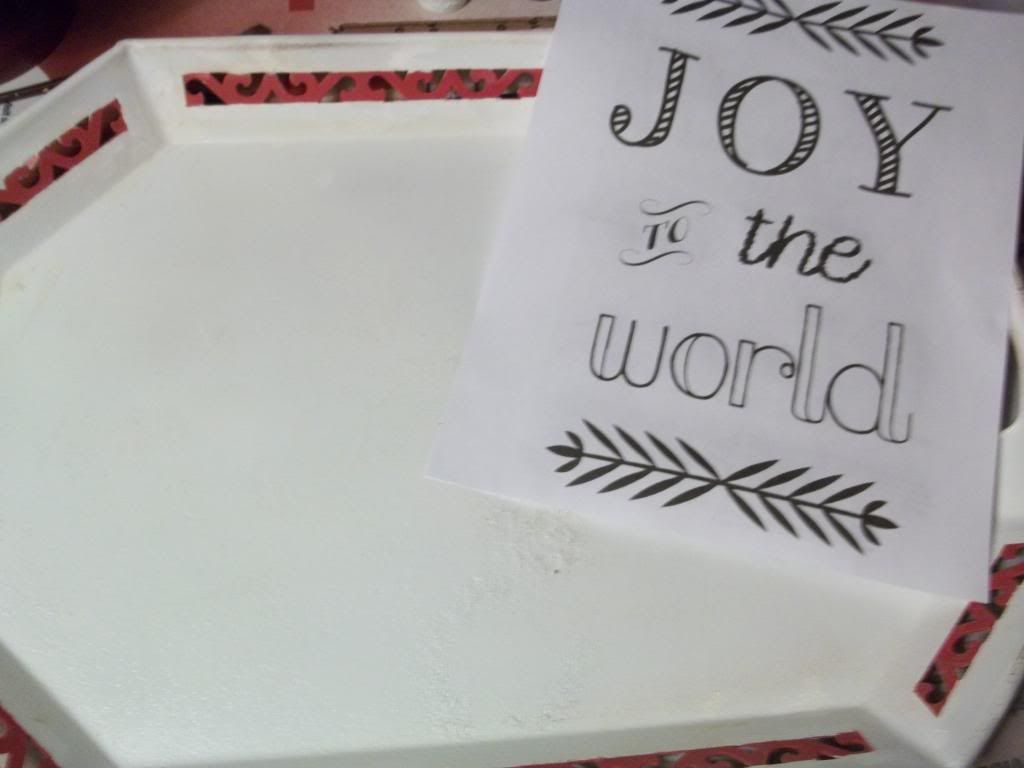 Here are the steps to "trace and paint" like I did.
The first step was to sand all the rust I possibly could off. Easy peasy. Than I spray painted a coat of Rustoleum to seal the tray, followed by some white flat paint I had on hand.
After that dried I taped around the fretwork and used acrylic craft paint in red. This will take a couple of coats but it drys really fast.
I decided to search out some printable Christmas song lyrics and came across this one Angela made over at Unexpected Elegance. Stop by and see the cute Christmas chalkboard printables she made.
With a little adjusting I printed it out so the black didn't show up but the letters did.

Flip the paper back over to right side up, center and tape with painters tape.

Remove the paper and you're ready to paint the traced wording and images.

See, I told you the old gal still had some life left in her. You can click

HERE

to see how I put her to use at my beverage bar.
I'm not a bit sorry I painted that tray now.