Hurry it's almost over/. Don't miss your chance to enter to win day 26 of Purex's 31 Days of Fun Sweepstakes. Just look at what you can win. But do it now. It's ending in minutes.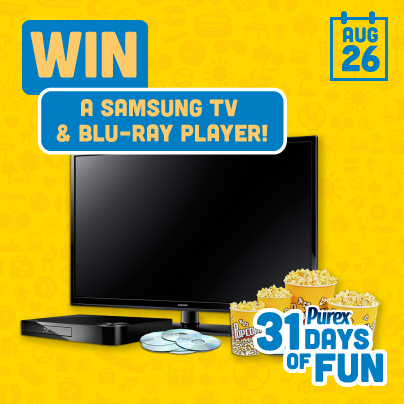 know you don't want to miss a chance to win a Samsung Galaxy Tablet. I've got to run not and get my entry in too. Just click here to enter:
http://insiders.purex.com/31DaysofFun?id=158
Did you check out the other giveaways yet?
Don't forget there is a new prize every day for the month of August. Just come back here everyday and I'll tell you about the lastest prize and give you the link to enter.
You could win $1891 in the #Borax Anniversary Giveaway HERE.
To see the calendar with all the prizes and learn more about the sweepstakes just click
HERE
.
Hugs Y'all...