Every day, ordinary people are changing the world in extraordinary ways. This online community is dedicated to telling their stories.
I've been waiting to share this with ya'll. Not much exciting happens for us anymore. So it doesn't take a lot to thrill me.
Last month HGTV showed up at my house. I know can you believe it? When they first introduced themselves my heart started skipping beats. I'm sure they realized I was on the verge of passing out so they hurried forward with an explanation. They were actually here asking if they could take some shots in my yard for the Crusader of the month. HGTV is proud to honor these people who are making their communities a better place to live.
Judy Kelly of Jacksonville, Florida (here) was chosen for the Crusader of the month June. I had never met her before but she was such a sweetheart. After only minutes of talking you felt like you'd been friends with her forever.
Of course when the film crew asked if they could use our water front for a few pictures I said yes! It was fun watching them work. I asked if I could stay in the background and take a few shots for my blog, hence the really dark far away photos. They offered to send me some still shots and press info before the June 1st release. Unfortunately just as I thought they forgot. I'm sure it wasn't on purpose but not a big priority for them. I did ask if they would take a picture with my camera of Judy and me. They were so nice. Not only did he take a few shots (the good ones obviously) but the background crew even held up they light diffusers or what ever they are called to really make the pictures turn out.
You can't really see much of the view as Judy is the focus and the background is just that, a rather blurring background. The video shows Judy all over Jacksonville. There is one shot with a big old Victorian home in the background and Judy walking up the path. That is my neighbors home. She is now in a retirement home and it's been vacant for some time.
Even though I was disappointed that I hadn't been nominated by some beautiful soul for a landscape makeover, I was thrilled to have my day spiced up a bit.
Oh' why couldn't they have come a few years ago when I had an immaculate yard?
My neighbor just happen by during the filming and they were so impressed with how well mannered her dogs were that they used them in a couple of shots. This is my neighbors newest dog with Judy. She/he is a retired grayhound that Hillary adopted. She named her Bunny. Get it she spent her working years chasing the rabbit at the track! This is the sweetest dog and so pretty.
Here is the director. So far all the photos you've seen besides the video at the top are the ones I took.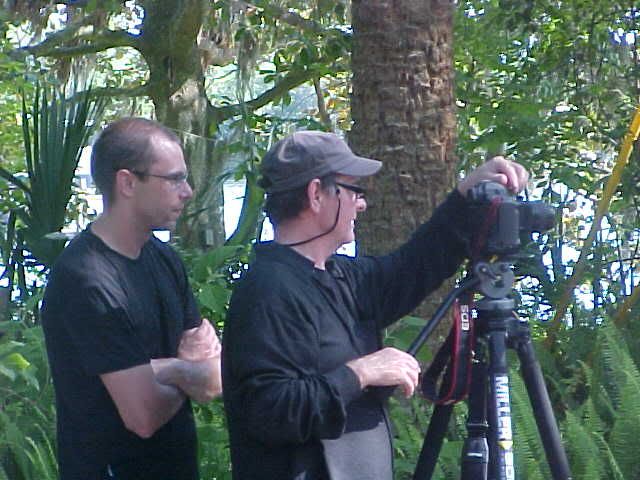 Below are a few candid shots the director took of us.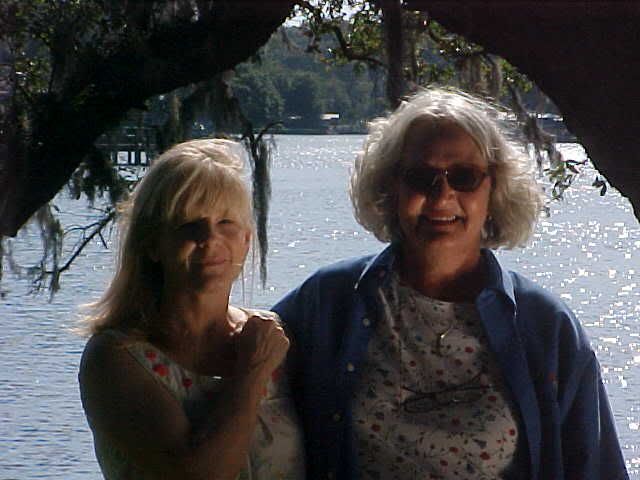 I would love to get to know Judy better. She had the sweetest spirit.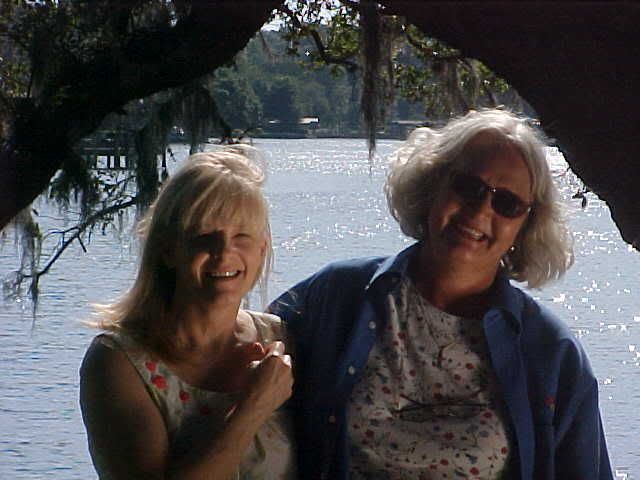 Oh' the glamorous life I lead!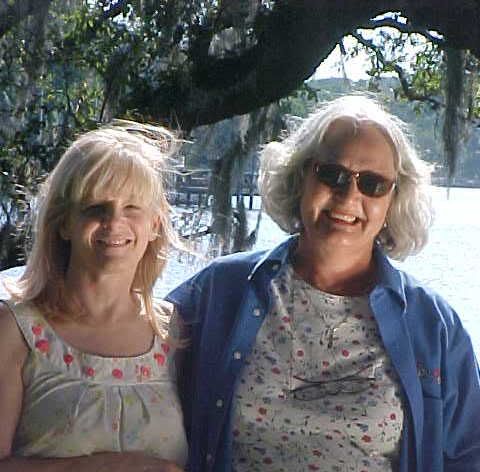 That was my bit of fun last month. Check out the video above to learn a little more about Judy.
If you or someone you know has changed a home, a community, or even a life, HGTV wants to hear about it! Share your story now. Each month we'll award one outstanding Crusader with a feature in a video that will air on HGTV and HGTV.com and a $5,000 cash prize. HGTV will also make a $5,000 donation to our partner Rebuilding Together on behalf of the winner.