Last month I shared Purex's new baby detergent with you. Now it's time to share it's companion - Purex Crystals for baby.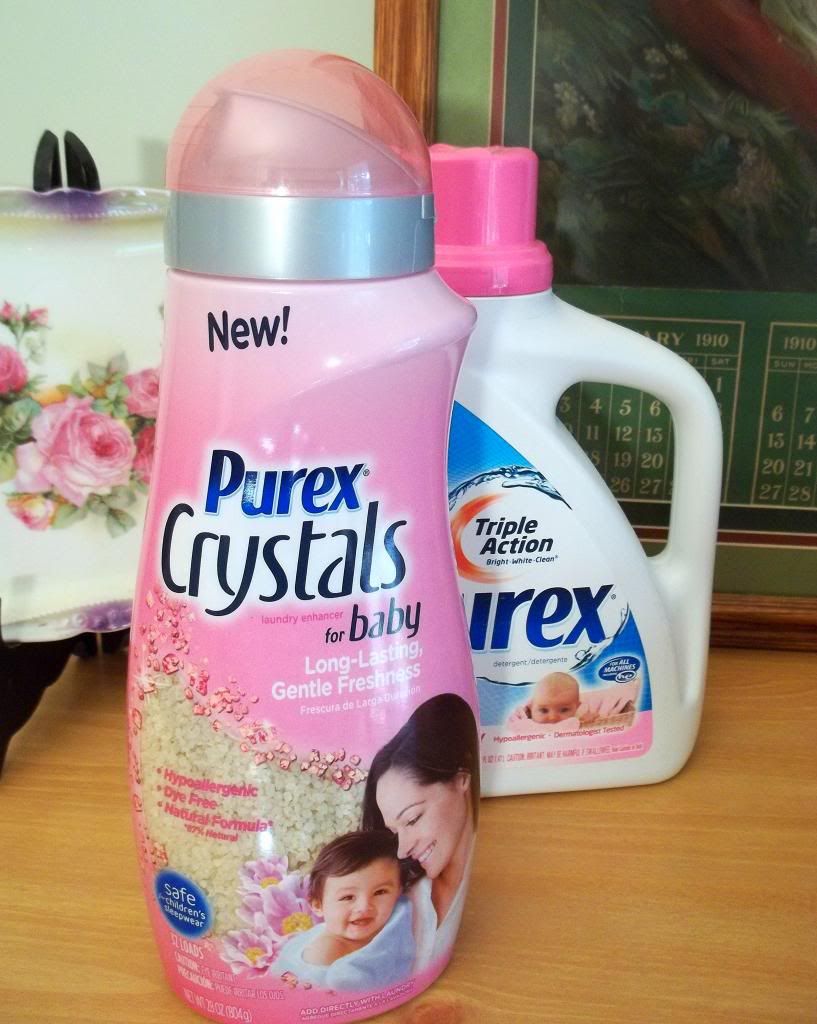 I may not have little babies and baby clothes in my house but I know a number of you do and I like to share things that are of interest to all my readers. Plus you can use Purex Crystals for baby for your laundry too. It's especially helpful if you have family members with sensitive skin because it's:
Hypoallergenic
Dye Free
Natural Formula* 87% Natural
Safe for children's sleepwear, towels and activewear
You may know by now that I think Purex Crystals is the greatest laundry development in years. Here is why I think it's so special:
It goes in at the start of the wash. No more balls or trying to remember to add it.
Because it goes in at the start it spends more time with the laundry and infuses it with freshness that lasts for weeks, not days.
You can use it on towels without worrying that your towels won't absorb water when you dry off with them. That's a problem with liquid fabric softners.
You can't forget about the wonderful fresh scents.
If you like a gentle soft scent you'll enjoy Purex Crystals for baby. When I open my drawers, I get a whiff of the scent and love it.
Enter the Welcome to the World Sweepstakes
Purex is proud to introduce the "Welcome to the World" Sweepstakes featuring
Purex Crystals for Baby.
One lucky grand prize winner will receive $1,000 and 250 2nd place winners will receive a coupon for a free bottle of
Purex Crystals for Baby
! To enter the sweepstakes just go
here
.
How would you like a chance to win your own bottle right here on Cotton Pickin Cute?
Because I'm a Purex Insider I get to share a few FREE bottles with you, as in
3 FREE BOTTLES!!!
Well it's easy to win. Just use the rafflecopter below to enter my giveaway. You can enter with one entry, the first is mandatory or you can up your chances by entering after completing any or all of the other options.
Good Luck Ya'll!!!
a Rafflecopter giveaway