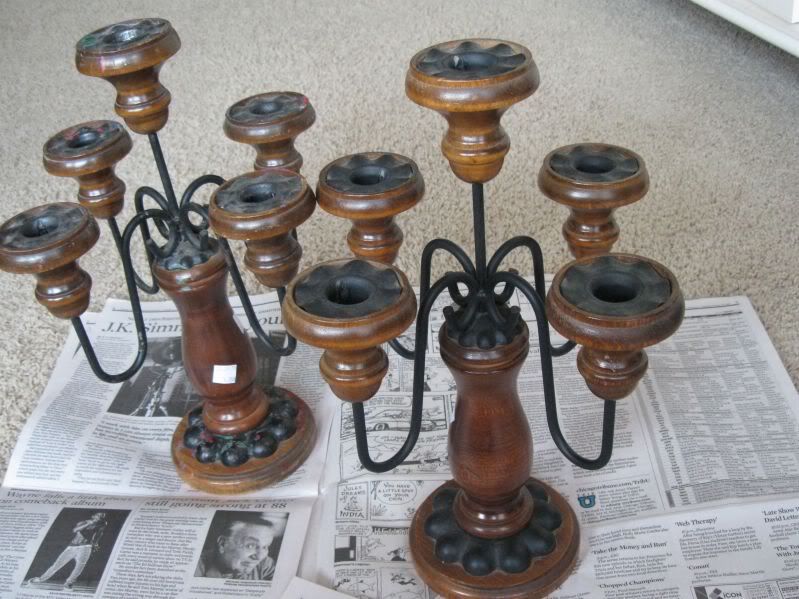 I thought you might like to see the before picture of the candelabra turned cupcake stand I made. I first showed in my Betty Crocker Fun-da-Middles Giveaway Package post. You can read more about it here. And be sure to enter too!
Remember how I told you my computer likes to eat my photos, never to be seen again. Well that's exactly what happened to my before picture of the candelabra along with several others.
So I searched to blogland to see if anyone else me have been as crazy creatively insighted as myself to have bought something so hideous. And can you believe it - Jackpot! I found another kindred soul. Ricci from Your Design Partner have found the exact same candelabra. And she was sweet enough to send me a copy of her before pic so I could share it for my post.
When I went to the thrift store I was searching for something to make a cupcake stand out of. I really didn't know what I was looking for and hoped I would know it when I saw it. The first store no luck. If it was there, my mind wasn't seeing it. When I got to the Humane Thrift store I saw this right off but passed it up several times hoping to find something better. On top of that none of the saucers looked right and all were to big and then I spotted this little plates. Just the perfect size. Okay I'm sold now.
But the best laid plans go sometimes go a rye. My idea was to paint it a retro turquoise and red look. So after taking it apart, scuffing it with a light sanding and painting the separate pieces and sealing them with a clear coat, I was like - YUCK! I screwed up. I should have painted the wood turquoise and the iron red. OOPS. Well there was no way I was going to go through all that again. So polka dots to the rescue. I had to break up that color some how.
In the end I'm actually happy with it. It's fun and cheery and makes me smile. I think I'm going to end up putting it in my etsy store though. It's time to start listing some items.
Wouldn't you like to see this candelabra in a totally different look? Lucky you, I already found Ricci for you and you can see hers by just clicking here. You're gonna love her elegant makeover. So be sure to go stop by Your Design Partner and visit Ricci It's so much fun seeing how two different people can take the same hideous item and come up with three completely different looks and all of them winners.
I have to say, Ricci did a better job saving money. She got a really good deal on hers.
Here's my budget breakdown:
Candelabra - $3.00 w/ 10% off = $2.70
5 Little Plates @ .50 ea = $2.50 w/ 10% off = $2.25
Paint which I already had $0
I've linked my makeover up to some great Sunday Parties. There's lots of creative ideas to peruse.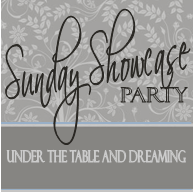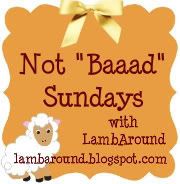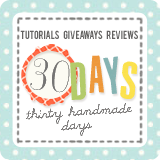 I don't know if it's just my area or have all the thrift stores really raised there prices. Our Good Will has long been pricing things at antique prices. Now the other thrift stores have gone up too. What about the ones near you?
Thanks for stopping in to see my trash to treasure. Let me know if you've done one you'd like to share. I'd love to feature it here on Cotton Pickin Cute.
Be inspired and have fun ya'll.